Warranty Policy
THE PMA 90 DAY WARRANTY PROGRAM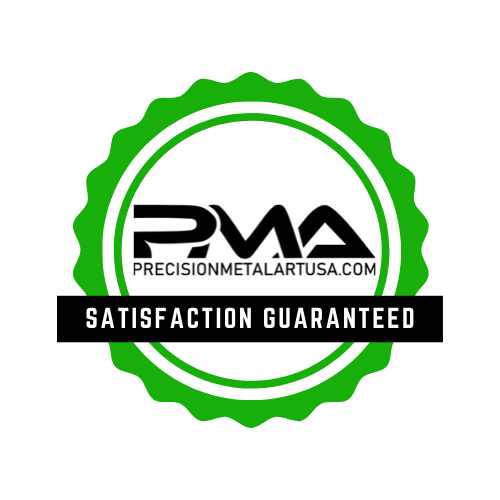 We aim for 100% satisfaction of your purchase but we also understand that things are not always perfect in the world of metal wall art.  Sometimes things can be damaged in the shipping or manufacturing process.
If your product arrived damaged or has manufacturing defects, you can get your item remade and reshipped at absolutely no cost to you and and processed with expedited priority. 
With the purchase of your metal art Precision Metal Art offers a limited warranty with that purchase that begins in effect on the date of order and covers a limited amount such as damages and certain defects that might come from the manufacturing process up to 90 days. If your items are received damaged or develops a manufacturing defect that is covered by a limited warranty from the company.
NEED TO FILE A DAMAGE/DEFECTIVE CLAIM?
If you've received your order and it was damaged or contains a manufacturing defect, please fill out the application form located here.
Be sure to include images of the area/item in question. Images are required, so if you do not have them you will need to obtain them prior to submitting this form.
If you need assistance or have any further questions, please feel free to reach out to our support team here. 
---
---